Eating Out in Oludeniz
One of the joys of eating out in this region is the sheer sociability of the Locals.
In Olu Deniz Resort there are many, many restaurants to choose from and there's something to suit all pockets. These are just a few of our favourites.
Recommending a personal favourite is always difficult as anywhere can have an 'off' night but even so here goes - I'll tell you about my favourite watering holes and eateries.
La Mare Italian Restaurant
A beautiful alfresco Italian in Oludeniz, this sublime restaurant offers an extensive menu including not only several classics ( spag bol and thin based pizzas) but also numerous speciality chicken and meat dishes. This restaurant only opened in 2007 but is already one of the most popular in Oludeniz. Make sure you pay a visit.
For reservations tel. 00 90 252 617 07 77
Buzz Beach Bar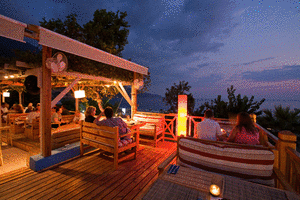 Buzz Beach Bar is Oludeniz\'s premier dine & wine spot, located directly on the seafront of Oludeniz Beach. With a unique oceanfront restaurant and rooftop deck, Buzz is the perfect place to dine and enjoy one of our famous frozen margaritas, coladas or ice cream cocktails...
For reservations tel. 00 90 252 617 0045 Fax: 00 90 252 617 00 54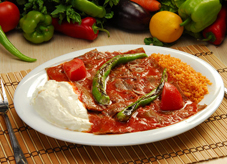 Oludeniz.com.tr
Oludeniz - Fethiye 2010
Site Map - Home Page - Contact Us