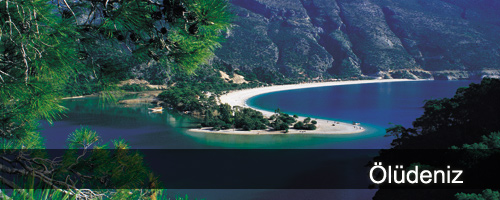 OLUDENIZ INFORMATION
Ölüdeniz

Oludeniz is the archetypal picture-postcard beach backed by dramatic pine-clad hills. Literally translated as 'dead sea', the stunning lagoon is a protected area, ensuring that its natural beauty is preserved. There is a small entrance charge to use the lagoon beach and only non-motorised watersports are allowed. The main resort beach is a long stretch of coarse sand and shingle beach known as Belceğiz. There is a strip alongside the seafront promenade with a number of relaxing bars and restaurants, serving local and international cuisine. Shops stay open well into the night. It is a perfect family resort, great for a laid-back beach holiday, with plenty of facilities but not too much development. Paragliding is a big draw with the descent from the Babadağ mountains to land on Belceğiz beach, rating as one of the best in the world. Oludeniz is 14 kilometres from the city of Fethiye and the winding road that leads you there is surrounded by pine trees. At the end of the road, before you reach Oludeniz, Belcekiz Cove with its wonderful blue sea welcomes you. The land around Oludeniz and the beach has been officially designated a protected area and has been converted into a National Park. If you walk along the beach the incomparable, calm sea of Oludeniz will enchant you with its sandy bottom and bright turquoise tones. The reflection of the pine trees on the water enriches the impression of the colours. There are numerous hotels and restaurants in the region but construction is strictly banned in the area of the Oludeniz Lagoon and the Kidrak Beach because these sites are classified as special protected areas.
Where is Ölüdeniz

Oludeniz is a small resort village in the Muğla Province on the South West coast of Turkey on the Aegean Sea to the south and the high, steep sided Babadağ Mountain, 14 km (9 mi) south of Fethiye. The town is a beach resort. The area is known as "the Turquoise Coast" of Turkey - most probably due to it`s incredibly blue waters and sun drenched beaches. The whole region is covered with high mountains forming the southwestern peaks of the Taurus Mountains. These mountains exceed 2000 metres in places and extend all along the coastline The nearest airport of Dalaman is only 35 min drive away. There are frequent bus and taxi services from Dalaman and Antalya airports to Oludeniz.
Ölüdeniz History

Oludeniz (or 'dead sea' or 'calm sea') takes its name from Turkish legend. In Medieval times, many Greek-bound Syrian and Egyptian ships used to pass by Oludeniz and take on board fresh water. According to legend, one of the handsome sons of an old captain and a gorgeous girl called Belcekiz fell in love as the son was on land to get drink water. However, the boy had to get the drinking water and return to his father's ship. Though the ship sailed away, Belcekiz watched for her lover to return. Each time the boy came to get water they saw each other and made love. One day, a storm blew up. The son told his father that he knew of a cove to shelter that was as still as a pool. The old father thought the son's suggestion came from his desire to see his lover and that he didn't care whether the ship sank or not. As the waves grew higher and the ship was about to crash onto the rocks, the father hit his son with an oar and he fell into the sea. After a while, the father found himself in an extremely still cove. He understood that his son was right but it was too late. His son's dead body was found on the rocks. Belcekiz, seeing that her lover was dead, committed suicide by jumping onto the rocks. From that day on the place she jumped from was named as Belcekiz and the place the boy died were named as Oludeniz (Dead Sea). Maybe the colours of the water that keep changing are fires of mourning, one for the boy and one for the girl.
Post Office

Turkish postoffices are easily recognized by their black PTT letters on a yellow background. The post Office in Fethiye is open from 8:00 a.m. till 12:00 p.m., Monday to Saturday, and 9:00 a.m. till 7:00 p.m., Sunday. The Oludeniz post-office is 9:00 a.m. till 5:00 p.m., Monday to Friday. It is located next to the Jandarma Office along the sea front. To phone from PTT telephone booths which are extensively found in all areas; telephone cards , and tokens ("jeton") in three sizes are used. Local, inter-city and international calls can be made from all PTT offices. There are also many public phones around Oludeniz, these phones do not accept cash. Phone cards can be bought at most small shops. Some important service numbers are; 155 Police, 112 Ambulance, 110 Fire, 156 Jandarma.
Electricity

220 volts AC/50 Hz. all over Turkey. (Industrial:380 V) Plug: European round/ 2-prong plug. You can use your own electirc goods in Turkey if you have got an adapter, do not worry if you forgot yours as you can always buy one in any shop.
Newspaper & Magazines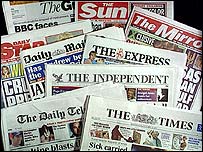 Foreign newspapers and magazines are available. Also there is a Turkish daily newspaper, Daily News, published in English. Unfortunetly the british newspaper and magazines are more expensive than at home and they are always one day older.
Tipping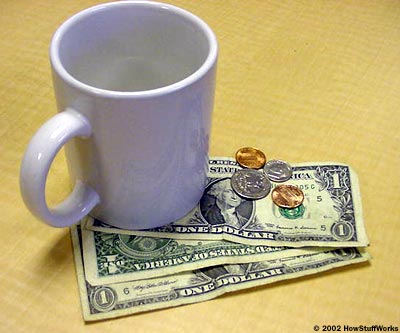 At various establishments like hotels, restaurants, Turkish baths, barbers and hairdressers, tipping at a rate of 5%-15% of the total is common. Taxi and "dolmus" drivers on the other hand, do not expect tips or even rounded fares.
Visiting a Mosque

Five times a day, the "muezzin" calls the faithful to prayer in the mosque. Before entering a mosque, Muslims wash themselves and remove their shoes. Foreign visitors should also remove their shoes and show the respect they would any other house of worship and avoid visiting the mosque during prayer time. Women should cover their heads and arms, and not wear miniskirts. Men should not wear shorts.
Water

It is recommended to buy bottled drinking water, avaible at almost every store.You can safely brush your teeth with tap water. Please avoid having ice for your drinks as most places still use tap water for making ice.
Sun Cream

If you are visiting Oludeniz in summer time (particularly July and August), you will need a sun hat and sun cream to protect yourself against sun burn, also people with sensitive skin should have something to cover their shoulders.
Exchanging Money

Turkish money is a convertible one but DO NOT exchange your money to Turkish lira in your home town or at the airports, the rate is much lower than what you get in Turkey. There are many places to exchange foreign currency. Hotels, probably, do not offer the best rates.
Medical Services

Turkey' s medical services are excellent. There are two private hospitals in Fethiye which are of a high standard and both have English interpreters to aid your admission and subsequent treatment. (Pharmacy) - can be identified by a prominent sign E for Eczane. Chemists in Turkey are trained to diagnose and treat many common illnesses and complaints. So before going to the doctor try seeing the Chemist first. Most staff will speak some English and there is always one Chemist open 24 hours in every large town. Esnaf Hospital +90 252 612 64 00, Letoon Hospital +90 252 612 54 80 There are also several doctors available 24 hours in Oludeniz to offer help and advice.